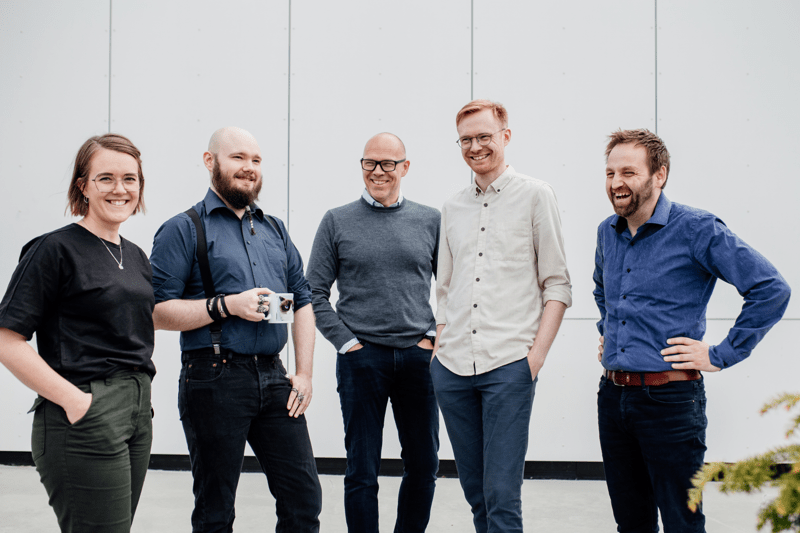 Working at Carasent
Short decision paths
Team empowerment and agile working methods are important cornerstones of our philosophy, as we are convinced that this will spur motivation and growth.
Work-live balance
We understand the need of working remotely for a sound work-life balance, but we also cherish meeting up physically from time to time to continue growing our culture together.
Teambuilding
To collaborate well, we need to learn to know each other beyond our immediate teams and everyday tasks. Activities of varying kinds; kick-offs, teambuilding events, LAN, and sports activities are arranged regularly and are highly appreciated.
Benefits
We invest a lot of time and love in our weekly breakfasts and every month we gather on visionary days to explore new techniques and solutions. Market-adapted salaries, green bonuses for those who use public transport, and fitness reimbursement are other examples of benefits.
Technology
Our focus is on developing innovation and digital solutions that create value and unlock new potential - not only today but also in the future. Our product strategy is based on an ecosystem model, where functionality and service applications can connect easily for seamless user experiences. This is enabled through API technology and standards like FHIR. We collaborate internally, and externally with partners, to identify and enable the best and most optimised workflows for our customers
About Carasent
The health tech group Carasent ASA shares the mission to enhance efficiency and quality within the healthcare industry. The group provides expertise and technological solutions that streamline administrative processes while offering access to crucial data, equipping customers with the right tools to tackle present and future challenges. The current product portfolio includes electronic health record systems and value-adding services. The core products Webdoc, Metodika, Medrave, HPI, Ad Curis, and Ad Opus, each hold a prominent position in its target market. Carasent is publicly listed on the Oslo Stock Exchange and headquartered in Gothenburg, Sweden.
Already working at Carasent?
Let's recruit together and find your next colleague.